Backpacking is a very exciting activity however for successful backpacking travel one needs to have a high quality backpack as well. A backpack should be comfortable and easy to carry. Today there are many brands and companies that are providing wonderful backpacks however a beginner may get confused with so many offerings. Through this article we will share with you some backpacks which are worth purchasing. The backpacks can be seen in the headings mentioned below
Osprey Farpoint
It is one of the most famous backpack which is frequently used by backpackers all over the world. The Osprey Farpoint comes in different varieties and sizes. The three most preferred sizes are 70L, 40L and 55L. All the features of a traditional hiking bag can be found in Osprey Farpoint. The price of this backpack may differ from country to country however generally these backpacks can be purchased at prices that are competitive. The difference between sizes 55L and 40L only lies in the fact that 55L contains a detachable day pack.
Osprey Waypoint
Another famous backpack is that of Osprey Waypoint. The backpack contains an effective and efficient system of suspension. The backpack is also equipped with other features that are very much advanced. The benefits of this particular backpack are countless hence it can be termed as one of the best backpacks that currently exist in the market. Osprey Waypoint basically is available in the market in two sizes. These sizes are: 85L and 65L.
Osprey Porter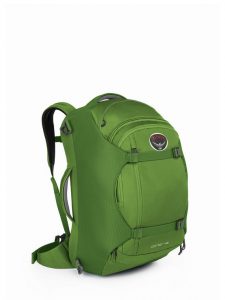 The Osprey Porter can be termed as the sister of Osprey's travel backpack line. The backpack contains a suspension system which is very basic. Since the suspension system is basic hence this backpack is suitable only for travelling which is basic in nature. This type of backpack basically comes in three different sizes. The sizes are: 65L, 30L and 46L. The Osprey Porter is very much streamlined which means that there are no straps of extra nature hanging from the bags. The hip belt and strap of the backpack can be easily zipped away. The backpack is also equipped with a carry handle. The handle is fixed on the side as well as the top.
REI Vagabond
The full name of this backpack is REI Vagabond Tour 40. The backpack is ideal for individuals who have a tough budget. The weight of the backpack is 2.5lbs. The backpack contains a shoulder strap which is very decent however the padding is less as compared to other backpacks. The backpack does not have much support, especially due to the minimal nature of the hip belt. This particular backpack is also streamlined and is equipped with pockets of external nature as well. The backpack contains carry handles too which of course is very handy.
The mentioned backpacks can easily be purchased from the market. Nowadays we have online shopping stores as well hence all the mentioned backpacks are not out of reach. It is advised that one should consult only the credible online stores.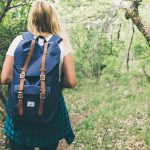 Backpacking is a wonderful activity especially if you are someone who likes to do adventurous stuff.