What is a backpacking trip?
The ordinary trips usually do not exceed from a week or two, however as opposed to it, backpacking trips last for months and they are basically long trips.
Backpacking travelling is slow. A backpacker will prefer staying 12 days in Rome, 14 days in Milan and 20 days in Florence.
In backpack travelling, a backpacker usually prefers public transit while travelling between cities
In a backpacking trip, there are no luxurious hotels, rather a backpacker spends the nights at a dorm, motel or a hostel
Backpacking travelling does not merely involve taking snap shots of tourist attractions, rather on the contrary this type of travelling involves some serious adventure and challenges
What are the advantages of Backpacking?
Backpacking enables the traveller to learn new things
It enhances the social skills of the backpacker
Through backpacking, the traveller can go through amazing experiences
Backing is more cheaper as compared to normal travelling
There are no restrictions as far as backpacking is concerned
What are advantages of a backpack?
Backpack makes the management of luggage easy for the traveller
Since all the things of the traveller are safe and sound in the backpack, hence there is not much to worry about
Things can be stored with ease in a travel backpack
The strain on the body is much less, if one utilizes a backpack
The travellers can keep themselves organized if they are utilizing backpacks
While touring carrying things can be very difficult however through a backpack one may move around with ease without much of a serious difficulty
What are the cheapest countries to Backpack?
The country which tops the list for cheap backpacking is Nepal
The second country which is ideal for cheap backpacking is Thailand
The third country is India, which is a fast developing nation in sub- continent
The fourth country known for cheap backpacking is Sri Lanka
The fifth county is Indonesia
The sixth country is Nicaragua
The seventh country which is highly preferred by backpackers all over the world is Peru
Turkey is another place which is highly preferred as far as cheap backpacking is concerned
Albania is the ninth in the list
The last country which is ideal for cheap backpacking is Costa Rica
What is this website all about?
The website is a perfect guide for all those individuals who want to do backpacking travel. The website is rich with information on the subject and some of the most credible articles and blogs will be found by the visitors here.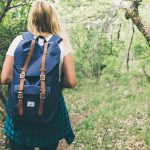 Backpacking is a wonderful activity especially if you are someone who likes to do adventurous stuff.