In a very short span of time Backpacking has gained a lot of popularity amongst adventure seekers. People find this new way of travelling cheap, easy and convenient. It's just a small backpack and you, and nothing more. If you really love to travel and have a passion to explore different places there is no better way to satisfy the Columbus in you. You can travel a lot more in very less when backpacking, unlike traditional way of travelling. Here are the top five most affordable countries to backpack:
Nepal
Sharing a border with Tibet and India, this is one of the best destinations to backpack. Home to Garden of dreams and Mount Everest, Nepal has some magnificent scenic beauty. The temperature stays low year round, so packing warm clothes is essential. You can find cheap food and inexpensive lodging options, which is ideal if you are travelling on a low budget. There are several temples and monuments if one wants to go sightseeing.
Thailand
This wallet-friendly destination is a tropical land, who has a very rich culture, and is known to serve world-class cuisines to its visitors. Students can easily spend their day at Bangkok in under $20. Buddhist Temples and aesthetically pleasing structures attract tourist from around the world. Forests, islands, beaches, food streets and etc make Thailand a definite go for backpackers.
Sri Lanka
Backpackers find this destination an ideal place. Having amazingly beautiful national parks, magnificent temples, lovely beaches and etc, all this when combined with very cheap accommodation and quite inexpensive food, backpacking becomes much easier and enjoyable. With very little money and some bargaining skills you can easily make your way.
Indonesia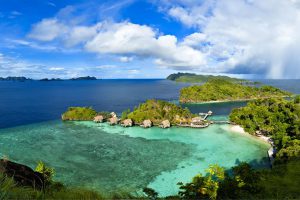 Having thousands of Islands to explore, this country is one of the best places for backpacking. You have a range of options when you get here, you can hear monkeys in the forest, read book by a waterfall, enjoy a sunrise, or you can even go to a beach where you can enjoy things like snorkeling, fishing, jet skiing, swimming and etc. For a backpacker it's no less than a paradise. Due to inexpensive food streets, and affordable lodging options, this is a perfect low budget destination.
Peru
Who doesn't know about the beautiful beaches and the mesmerizing forests of Peru.A big number of backpackers visit this country every year. Machu Picchu is the most popular attraction of this destination, which can only be seen after you make your way through the Inca trail. Most of the locals speak Spanish, but they are kind enough to help the backpackers who don't know the language. Food that is cheap and delicious at the same time will keep you going through your exploration. Predictability percentage is zero when backpacking in Peru, because it's the land full of surprises and adventures.
All these are a must visit for the people who love backpacking or want to travel on low budget. These destinations have their own charm and they never let the visitors leave without the urge of coming back soon, with this they being wallet-friendly is an added bonus.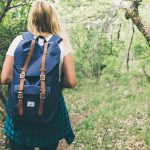 Backpacking is a wonderful activity especially if you are someone who likes to do adventurous stuff.