In modern times, tourism is one of the most important industries in the world. There are countries that are living only from tourism incomes. Among tourism types, there is one kind of journey that is very cheap and adventurous. This type of tourism is done by backpackers. But in order to have a great journey as backpacker, you have to use certain type of equipment. Let's discover together which the best equipment for backpacking journeys is.
About shelters during backpacking journeys
As a backpacker, you will not enjoy the comfort of hotels or motels. Instead, you will enjoy the comfort of your tent. In order to have a restful night after a walking day, the tent should be good enough in order to resist weathering such as rain, snow, strong wind or even storms. Even if your backpacking journey is done during the summer, in the mountains or wherever you are, the nights are cooler. Due to this, you need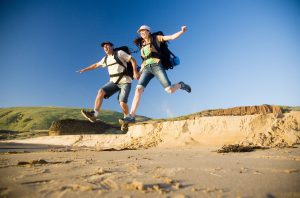 a sleeping bag. You should choose a sleeping bag according to the
season of your journey. But tent is not the only option to rest during the nights in your backpacking journey. Another option is represented by hammock. This option brings a lower weight for your backpack, but even if you are using this shelter, you will still need the sleeping bag.
Clothing and footwear in backpacking journeys
When you are a trekker, you know that sometimes you have to face adverse weather conditions. Due to this, clothes and footwears are very important in order to enjoy your backpacking journey. Again, it is very important to choose your clothes and footwears according to the season when your journey is taking place. As footwear, the best options include hiking boots. Using hiking boots, you may keep your feet dry and warm, even if weather conditions are not too friendly. By using hiking boots, you may avoid some troubles like slipping. Speaking of clothes, the best materials that give excellent benefits include polyester, wool or down. Each of these materials has advantages and disadvantages, but if you pay attention to using clothes that are made from these materials, then you will be very satisfied. During a backpacking journey you have to use a waterproof jacket, waterproof trousers, a warm jacket, a T-shirt, high socks that would stand the boots and a hat. But if it is colder, then you have to use this clothes as layer and wear those that are necessary to keep your body temperature, but without sweating, and add gloves.
Accessories necessary during your backpacking journeys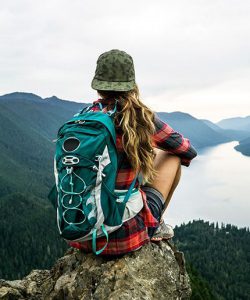 Besides your clothes, footwears and shelters, you may need more equipment in order to enjoy your adventure. For example, you may need a butcher knife, hiking gaiters, walking crampons (if you need to climb on ice), bandana, water bottles, hydration reservoir, sunglasses, lip balm, headlamp, GPS and a portable stove.
The entire equipment should be put inside a backpack, large enough to carry the entire equipment that has been mentioned above. And you should be able to carry your backpack during your trip, because otherwise we wouldn't speak about a backpacking journey.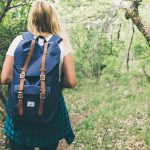 Backpacking is a wonderful activity especially if you are someone who likes to do adventurous stuff.